For the install version, run the installation file. After clicking the "Next" button several times, TextSeek will be installed on your computer. Click Windows Start -> All Programs -> TextSeek Directory -> TextSeek .
For the portable version, copy the directory to a fixed folder, and then run the TextSeek.exe file (blue magnifier icon).
The specific steps for installer are as follows:
1. Confirm the software license agreement and click "I Agree".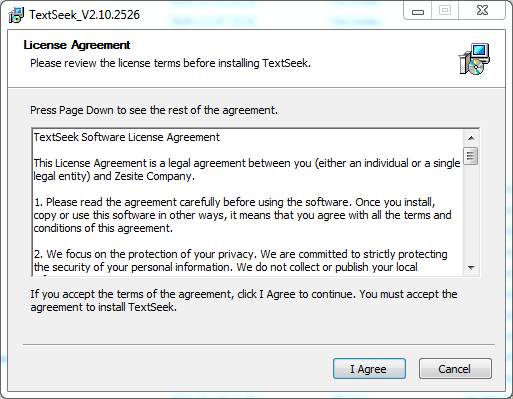 2. Confirm the software name displayed in the system and click "Next".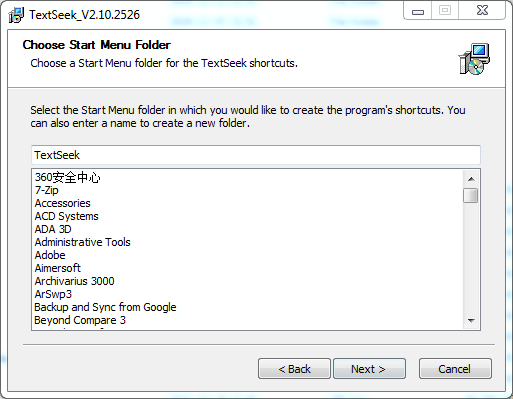 3. Confirm the installation path, and click "Install".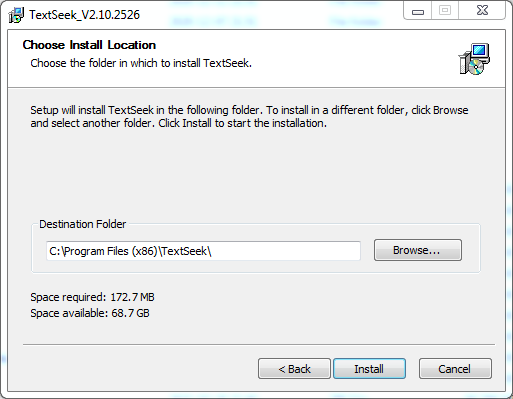 4. After installation, click "Finish" to start TextSeek.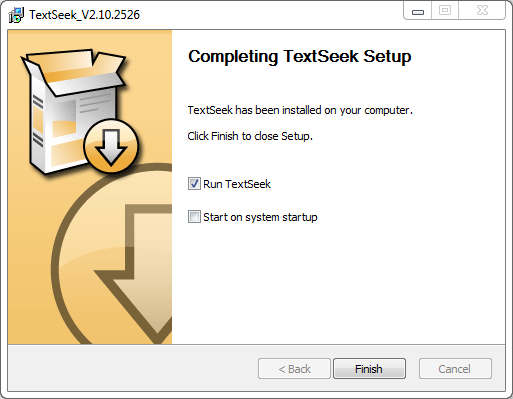 5. The main interface of the display is as follows: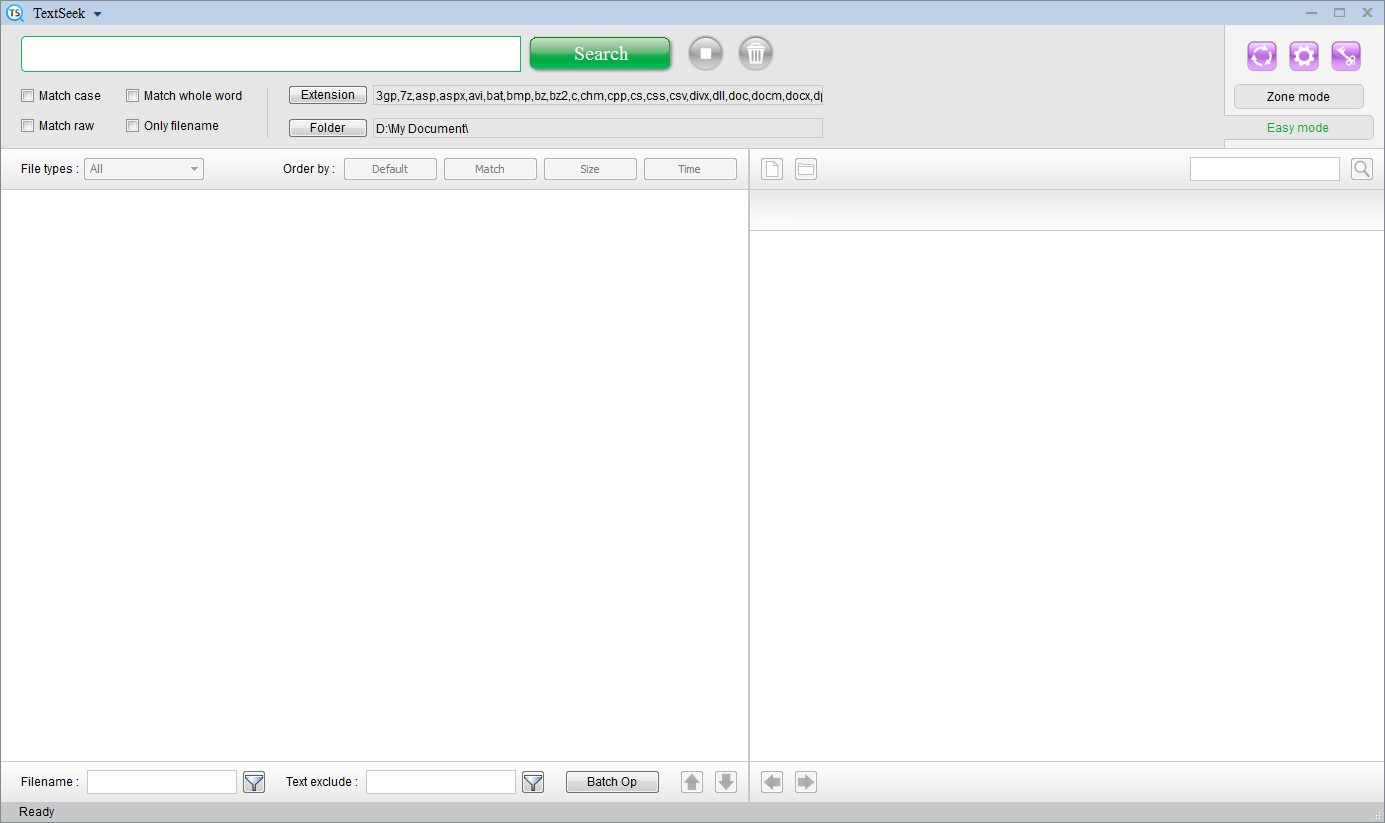 How to register?
If you have purchased a serial number, please click the key-shaped icon in the upper right corner of the main interface. In the pop-up "register" window, enter the email, name/company name, country/region, and serial number in sequence, and click "Submit" to complete the registration. Please purchase the serial number on the official website, and then you will receive the serial number in your email address.