There is only an installation version in Mac OS. Choose the correct installation file according to your Mac system version. For the Catalina version and later, choose OS X ≥ 10.15 version. Run the installation file, click in order and TextSeek will be installed on your computer. Click on the TextSeek icon in the "Launch" or open the TextSeek in the "Applications" directory via Finder.
The specific steps of the installation are as follows:
1. Start the installation package and click "Continue".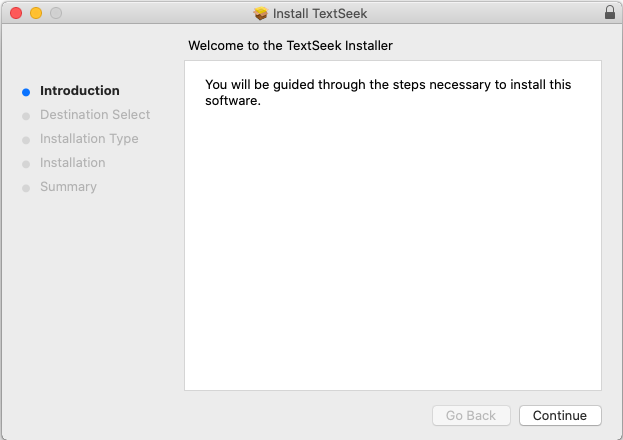 2. Confirm the name of the installed software and click "Install".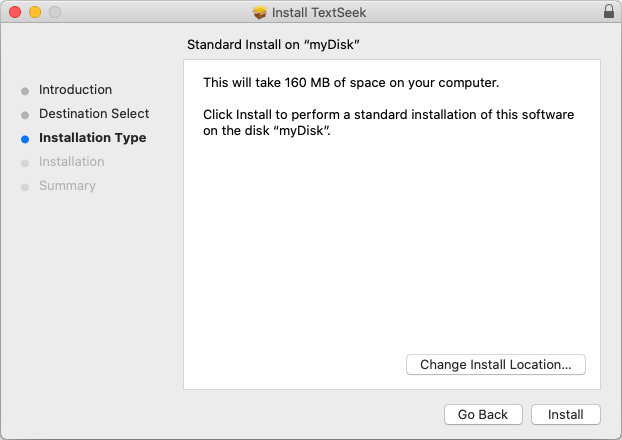 3. Enter the password of the user account and click "Install Software".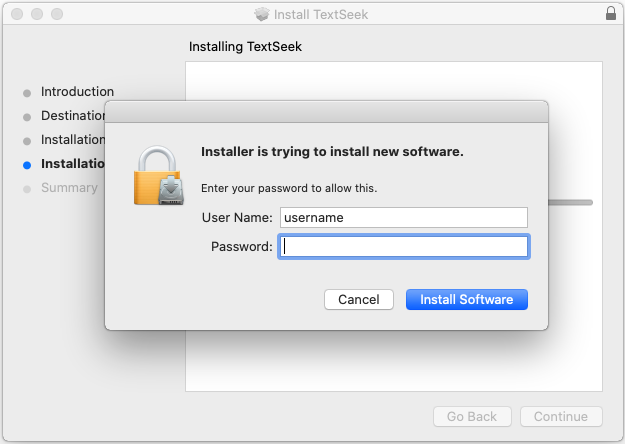 4. After the installation is complete, click "Close" to start TextSeek through the "Launch".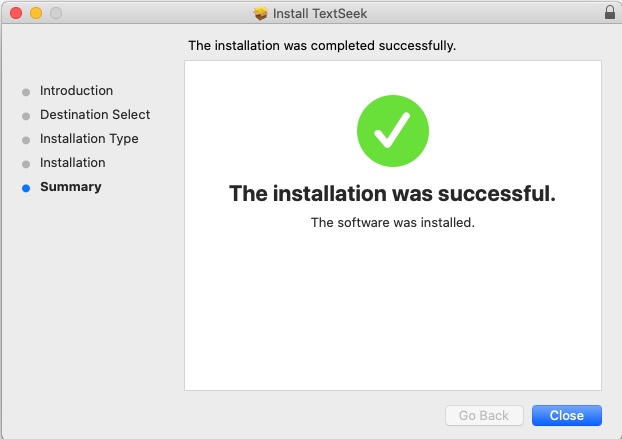 5. The main interface of the display is as follows: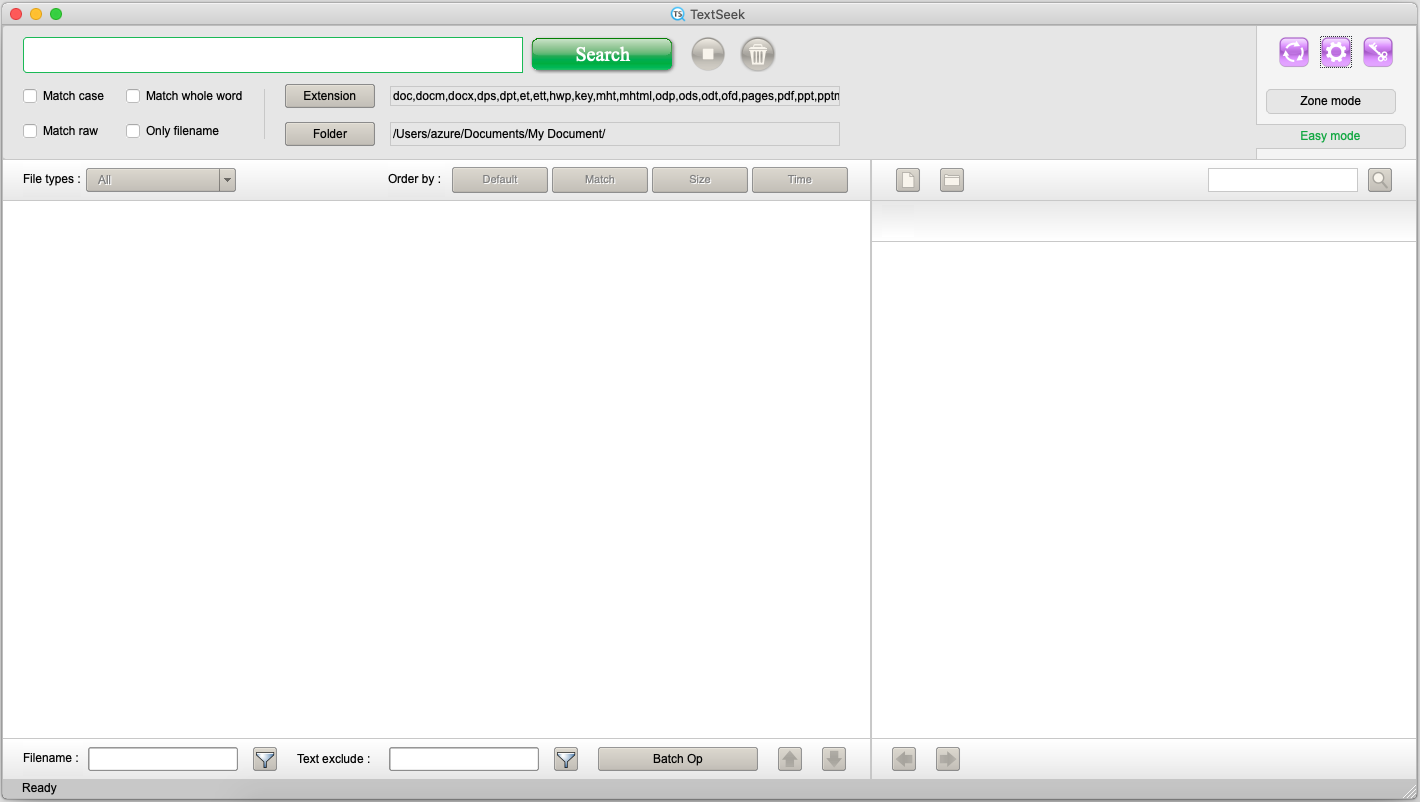 6. TextSeek needs permisson for the disk access to work. Open System Preferences -> Security and Privacy -> Privacy -> Full Disk Access -> TextSeek and check it. If it is not editable, click the lock icon in the lower left corner and enter the password to unlock.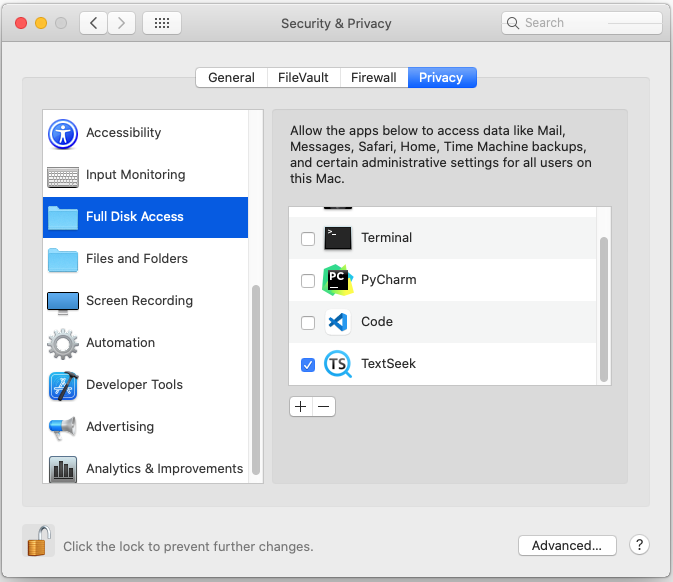 How to register?
If you have purchased a serial number, please click the key-shaped icon in the upper right corner of the main interface. In the pop-up "register" window, enter the email, name/company name, country/region, and serial number in sequence, and click "Submit" to complete the registration. Please purchase the serial number on the official website, and then you will receive the serial number in your email address.